WHERE AND HOW TO FIND US
After nearly 30 years of doing business through high-quality antiques shows, we have now refocused our attention to our website. It is [almost] always up to date and we would be happy to provide additional information about any of our offerings. We deliver. As always, if you're in search of any particular item, please let us know and we'll do out best to help you locate it.

We are quite happy to see visitors here in central Virginia, but since we are often away, any visits must be by appointment. Call, e-mail or even write; all the information is here.

CHARLES EDWIN INC.
540) 967-0416
E-Mail Charles Edwin Inc.

APPRAISALS AND RESEARCH As much as we'd like to help, we do not do appraisals. As specialist dealers, we feel that there is an inherent conflict of interest in valuing items that we may wish to buy. We prefer to be dealers. We also simply do not have the time to research your clocks or barometers for you, but we have prepared a web page that will help you do it yourself.

---
Member:
Virginia Conservation Association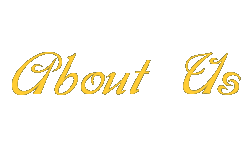 Charles Edwin Inc.
Copyright © Charles Edwin Inc. 1996+ All Rights Reserved